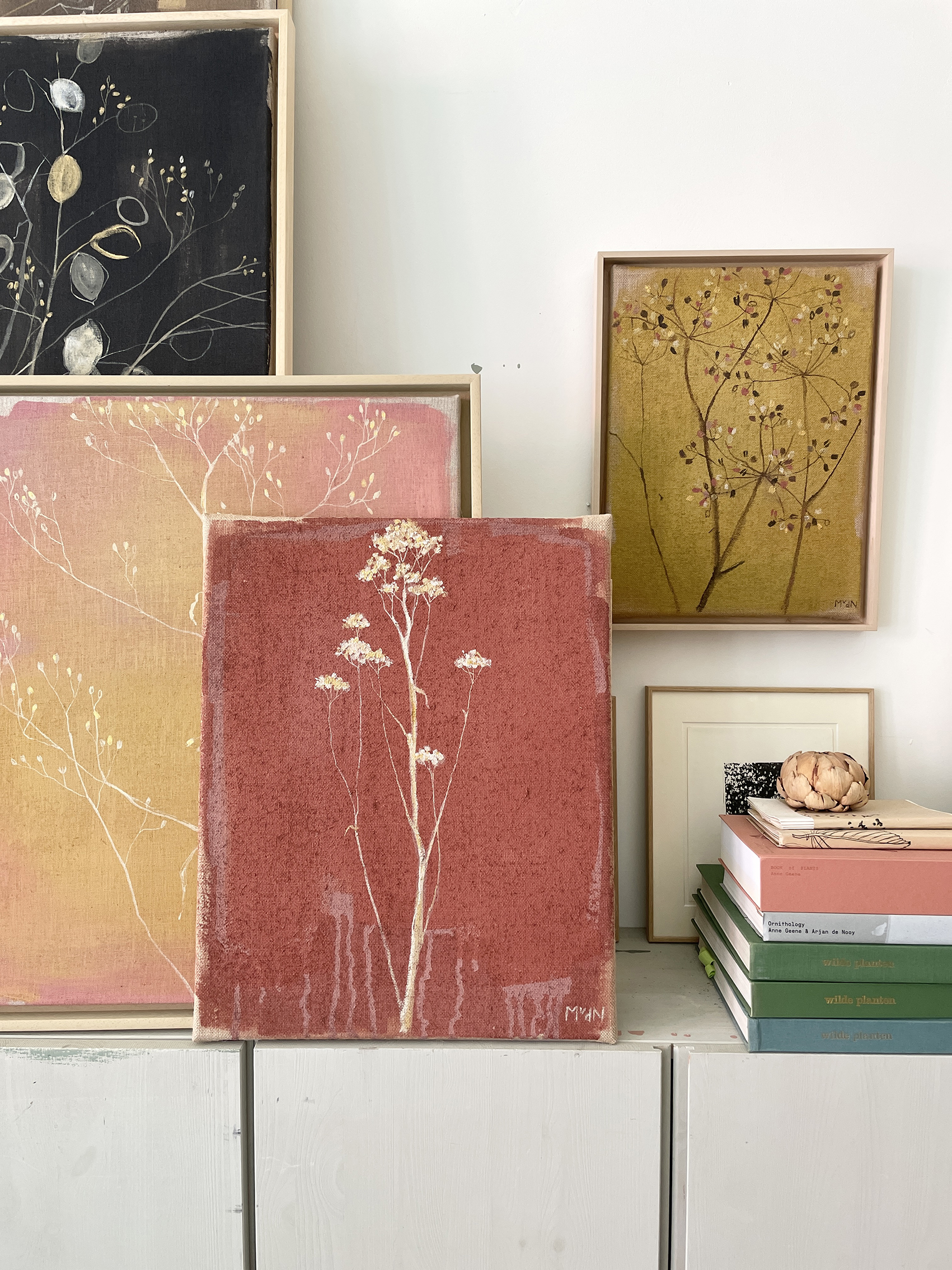 boerenwormkruid op steenrood
40x50 cm
ECO matte paint and acryllic paint on a jute canvas.
This kind of canvas gives the painting a bit of a rough edge as the structure of jute is naturally more rugged.
I used a tiny little bit of gold for the details in the tansy to give it a little refinement.
this painting is framed in a plain wooden frame.
450,-