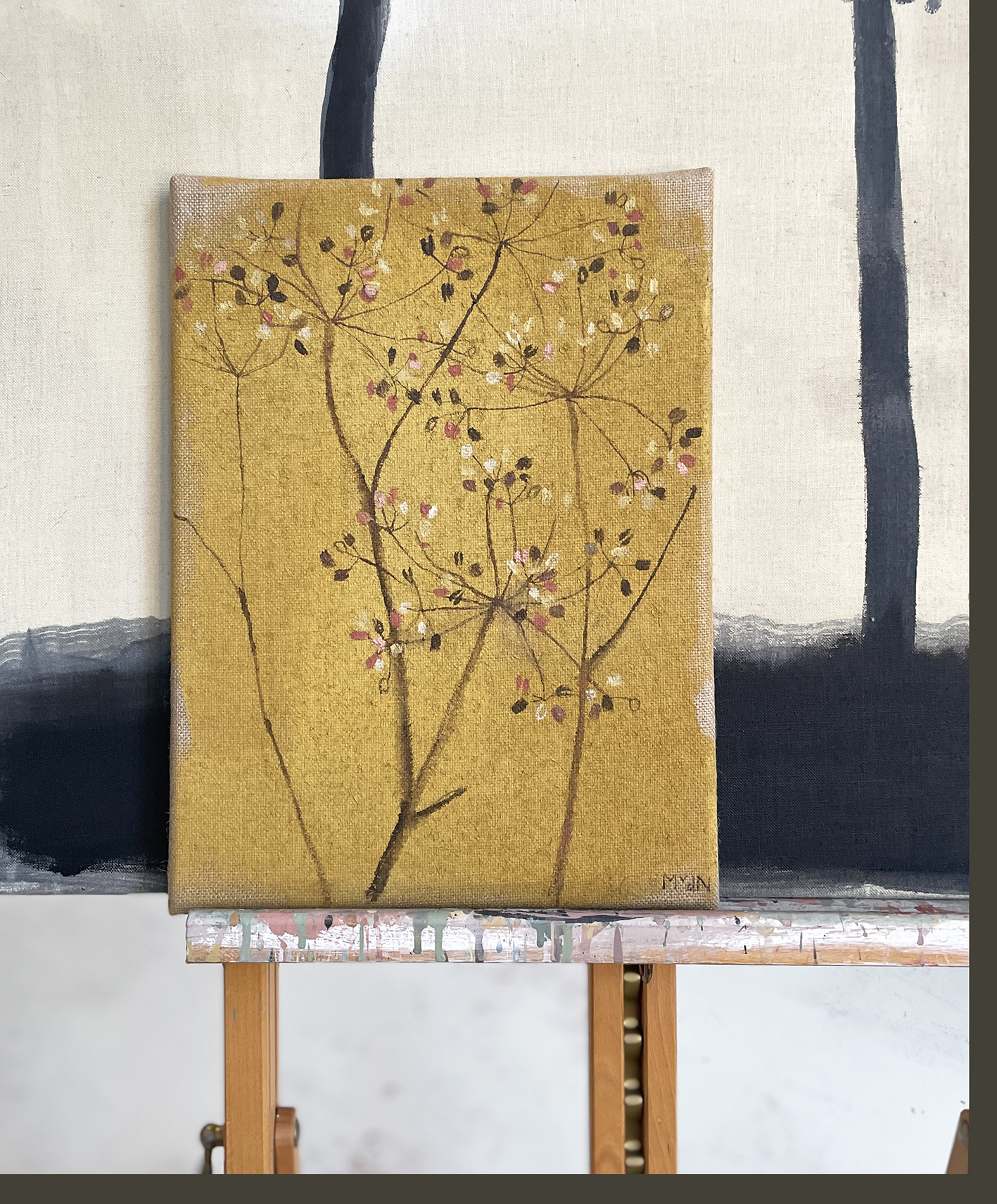 angelica on mustard

30x40 cm
ECO matte paint, acryllic paint and bister on jute canvas.
framed in a plain wooden frame.

painted in january of 2023.
this painting was made on jute canvas. this material has a lower weave density than linen but it has a wonderful warm look and feel.
also it seems to have some extremely environmental friendly properties. which is always a good thing.